Our goal at New Day Adult Care Center is to find or provide whatever services are necessary to keep people in their own homes and in the community as long as possible. While the participants are with us during the day, it is our job to maintain the highest standards of care and enjoyment for our participants but, it is our loving and compassionate staff that makes it come true. Our dedicated and caring staff shares the mutual vision of improving the quality of life for dependent adults and their caregivers.
I will always advocate for our participants and caregivers. Working together we can make a difference in the lives of our participants and their caregivers. If you have any thoughts, questions or comments about New Day, I encourage you to call me at (561) 844-0012 or send me an email at jtombari@faithnpb.com.
Best regards,
Julie Tombari, Administrator
Julie Tombari, long-time Administrator of New Day Adult Care Center is interviewed by Marina Ramirez, the owner of Assisting Hands Palm Beach, about the benefits of adult day care for seniors' lives, what to expect, how to enroll, benefits and challenges.
November, 2019
Click here to see Julie Tombari's most recent interview
Julie Tombari, explains why day care may be the perfect solution for your loved one and why their Integrative Memory Enhancement program might also be for you.
Ep. 231 – August 22, 2016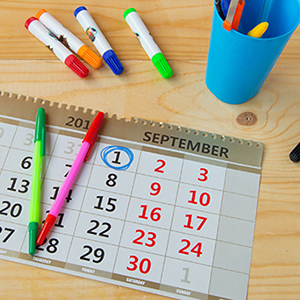 Where You'll Find Grace
You're welcome here. Join us to celebrate, to mourn, to give thanks, to ask questions, or to pray. Come as you are.